Suo Gân − Breizh Partitions
Suo Gân
Suo Gân is an "air and lullaby" sheet music from Wales for the Scottish bagpipe. This music is traditional.
Download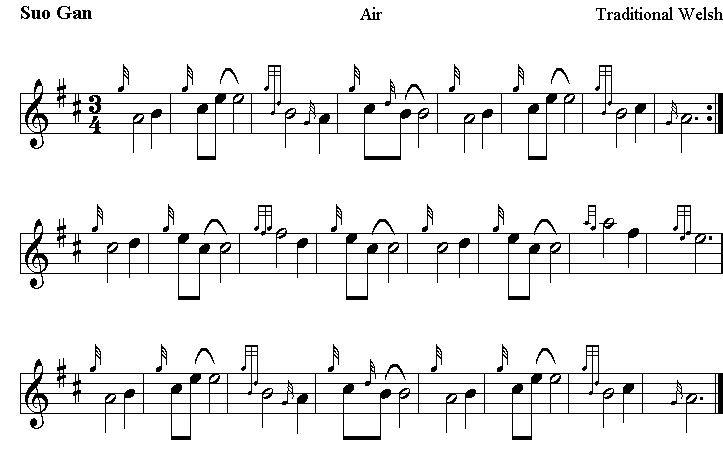 ---
The scores on this website are available for download for free; however, the non traditional scores can be copyrighted.
If you think one score should not be on this website, please contact the webmaster and it will be removed as soon as possible.